Plumbing Services Michigan
Highly-Rated Plumbing Experts
Remove the Plumbing Issues
We Are Your Plumbing Experts
Plumbing issues can be a homeowner's nightmare, from dripping faucets to burst pipes. That's where Calloused Hands comes in – your trusted partner for all plumbing services.
Our experienced team of plumbing experts boasts the skills and knowledge needed to tackle any plumbing challenge. We understand that your plumbing system is the lifeblood of your home, and we approach every job with care and precision.
Whether it's a minor repair or a complex installation, our commitment to excellence is unwavering. We use the latest techniques and equipment to provide the best plumbing solutions, ensuring your water flows seamlessly and efficiently.
Contact us today for all your plumbing concerns and trust us to be your dedicated partner in ensuring a smoothly functioning plumbing system for your home.

Same day service, quick and easy
Jason Hanson
21:54 04 Dec 23
⭐⭐⭐⭐⭐I highly recommend Alex and Calloused Hands for top-notch plumbing and water treatment services. Their expertise and professionalism are unmatched. If you want quality work, look no further! 💧🔧
Adam Alexander
15:37 23 Nov 23
We have used Calloused Hands on multiple occasions with nothing but superb results. They are timely, rates are reasonable and the communication has been awesome. I highly recommend them!
Danielle Rustin
14:13 22 Nov 23
Alex did a fantastic job troubleshooting my quest for better water. He's an honest hard working guy. Installed a new drop water softener for me snd it's absolutely awesome.
Doug Mercer
10:16 18 Nov 23
We cant thank the team at Calloused Hands enough for the great install of our water softner and re plumbing our laundry room!
Nathan Byers
20:49 07 Nov 23
Alex was very helpful and knowlegable.We will surely call them again.Thanks, Alex
Dave Rossetter
20:42 31 Oct 23
Alex was wonderful. Faucet leaking advised that Moen will send a new one for free. Nope they send parts instead. This did not stop Alex. He used some of the parts and after 5 days NO LEAKS. He even corrected the hot and cold lines that were not installed correctly in the past. He is the best...
john pampreen
16:43 28 Oct 23
Alex consistently does outstanding work for our organization, he is quick to respond, quick to complete his work, and very kind to work with.
Alex was very professional and courteous and responded quick to answer all our questions. He handled all our plumbing needs .if we have any plumbing issues in the future we will definitely be using Calloused Hands again !
Tracy Hudas
23:13 17 Oct 23
Alex was very knowledgeable and nice. He was able to fix many of our plumbing problems very quickly and did quality work while still being at a reasonable price. Will work with him again on future projects.
Caitlyn Brothers
17:29 11 Oct 23
Alex was a pleasure to work with. Great communication and great work. I highly recommend Calloused Hands.
Koreen Stratton
20:11 10 Oct 23
Very friendly & professional. They did a great job removing my sediment filters and installing an Iron Filter that I purchased separately. Thank you!!
david tisch
19:04 09 Oct 23
Alex did a great job installing a new water heater after our 17 year old heater started to leak. He was honest, straight forward, came in with a good quote and did quality work. We'll definitely use him again for our next plumbing needs!
Savannah Turbett
20:47 06 Oct 23
We have had Alex do several jobs for us at our home and he has done excellent work. He has great communication, very nice, friendly, explained things in detail that needed to be repaired. Sent detailed estimates on what to expect. Showed up when he said he would. Will definitely refer Alex to family and friends, and will use his company again if needed.
Bobbie Foster
13:02 24 Sep 23
On time and got the job done! Would definitely call again for future job.
Stephanie Norek
21:39 20 Sep 23
Alex is a great guy who follows thru on his word ! Quick response, and so happy and pleased with his work and work ethic! Changed out my sink for utility tub and added a sink for my salon
Amy Fisher
00:33 10 Sep 23
Alex to the rescue! How many pipes can leak in a 2 week span? At least 4, I found out. I called Alex when I found (another) leak from the bathroom dripping through the ceiling into the basement. He showed up the next day as promised and left with the job with the repair completed in just a few hours. He also secured the wobbly toilet and even caulked it. I am so relieved to find someone so talented and trustworthy, and personable, too!
Connie Hanson
04:13 09 Sep 23
We had a big leak in our home and Alex was able to get to us within a few hours. He went above and beyond to repair the leak. Highly recommend Calloused Hands Plumbing
Shawn Macklin
03:35 06 Sep 23
Several months ago, I found myself in a bit of a household emergency. A severe leak in my upstairs bathroom had escalated to the point where water was starting to damage the basement. Needless to say, I was panicking and needed urgent help. Given that it was late in the afternoon, I was really concerned about finding a reliable plumbing service that would be willing to resolve the issue the same day to prevent any further damage.That's when I called Alex, the owner of Calloused Hands Water Treatment & Plumbing Repair. I was immediately put at ease by his prompt response and assurance that he could handle the job on the same day. True to his word, Alex arrived with all the necessary tools and tackled the problem efficiently and professionally.Now, I've waited a few months before writing this review to make sure the work was properly done—and it absolutely was. There has been no recurrence of the leak, and everything has been functioning perfectly. I couldn't be more pleased with the quality and reliability of the service provided by Alex's company.It's evident that Alex is not only highly skilled but also values customer satisfaction and service reliability above all. I cannot recommend Calloused Hands Water Treatment & Plumbing Repair highly enough. If you find yourself in a plumbing predicament, rest assured that you're in good hands with Alex and his team.
Paraison Gérard Jimmy
19:18 31 Aug 23
Alex was very friendly and easy to work with 10/10 recommend
Katherine Whiteman
16:57 18 Aug 23
Alex was great both times we have used him for our plumbing needs. Very knowledgeable and thorough. Definitely recommend him for your plumbing needs!
Chad Jozwiak
02:07 17 Aug 23
Alex assessed our plumbing issue and resolved it very quickly! He was very professional, even having preventative equipment so he wouldn't dirty my carpet and floors! He even went a step further to see if we had any problem areas to be aware if. We'll definitely use Alex for any plumbing issues going forward!
Nancy Petack
16:31 21 Jul 23
We hired Alex, as did my mother-in-law. Great service both times. He completed multiple projects in our home. We will hire Calloused Hands again.
Elaine McCorry
14:18 17 Jul 23
Jerry Douglas
21:16 12 Jul 23
We had a bad shower valve. Alex repaired the probl3mand made some excellent recommendations. He was prompt and professional and we would highly recommend this company for your plumbing needs
timothy thomas
15:45 11 Jul 23
Can't say enough about the excellent customer service Alex provided us! Top notch quality, highly recommend! Cindy
Cindy Heins
18:58 10 Jul 23
Great experience! Alex is great with communication, showed up on time, very reasonable pricing, and finished the project on time. Will use again.
Thomas Strach
22:13 26 Jun 23
Alex is very responsive very knowledgeable and very very fairly priced.
Alex provided excellent service and communication regarding the replacement of our water heater. He thought of every detail and quoted us a very fair estimate and then finished the job perfectly without any adjustments or challenges. We were very grateful to find him from a friend's referral.
Cindy Warber
23:44 09 Jun 23
We've used Calloused Hands more than once for our plumbing needs, and find Alex to be very knowledgeable, reasonably-priced, prompt, and he cleans up after the job is done.Customer satisfaction is an area he excels in!We'll be using his company again.
Alex is a great plumber. I had him install a new frost free hose bib and add a shut off valve inside the house so that when the colder months come around I can shut the water off with no worries. Alex is professional, on time and very responsible as far as cost goes. I will be giving him a call next time I need plumping work done, no matter how big of a job! Thanks, Alex!
Brandan Foote
23:48 30 May 23
What a great company to work with. Everything was done in a professional and timely manner. Alex was extremely knowledgeable and did a great job!
Bruce Bird
21:08 15 May 23
Alex was personable, efficient and professional. Our unit was replaced in timely manner and price was very reasonable.
Ruth Garner
11:46 14 May 23
Alex did a great job and the price was very competitive. He installed a new water heater for our family
Steven Barrett
15:09 12 May 23
Alex did a wonderful job. Very fast, professional. I would highly recommend!
Martin Borski
13:29 10 May 23
The company was recommended in our local city's Facebook group. Communication was excellent from the start and consistent. Alex showed up on time and was very thorough in his explanation of things. Job was completed quickly and neatly. I will definitely use Calloused Hands again!
Ben Jodoin
16:22 05 May 23
Wonderful work, fairly priced!
Connor Heck
23:18 04 May 23
We are absolutely thrilled with our new dishwasher! Alex has surpassed our expectations. We highly recommend Calloused Hands to anyone looking for quality work with fair prices!
Michael Gearhart
22:08 03 May 23
Great company to work with. This will be my go to with any plumbing needs. Drop of a hat the job was done. Great pricing even better person.
Cam Mishler
22:22 26 Apr 23
Alex is a great plumber and is extremely knowledgeable in his trade. We called him to install a water softener for us. He was on time, efficient, and very reasonably priced! He also answered every single question we had about the new equipment he installed. Very happy with our experience, and we will be calling him for any future service!
Bridget Buchanan
15:07 26 Apr 23
Another job well done by Alex. He installed a new Drop Water Softener and hub system. This is our third project with Calloused Hands and we already have the fourth one planned. Alex does excellent work! He is a great communicator and excellent plumber. His pricing is more than competitive.
Jay Totaro
17:54 18 Apr 23
Super friendly and fast service at fair pricing.I had reached out for a leaking pipe, and within a few hours, Alex had shown up and repaired everything. He even took the time to talk to me about another concern of mine. Highly recommend!
Amanda Dwyer
20:52 16 Apr 23
Alex was G R E A T. Highly recommend.
Connie DeBrincat
20:31 14 Apr 23
Outstanding company. The price was fair, and the workmanship was first-rate. Very friendly and knowledgeable.They were timely and communicated well prior to the repair. I would definitely use them again for all my plumbing needs.
John Caringi
02:10 03 Mar 23
The company Calloused Hands Plumbing And Water Treatment did an excellent job removing, plumbed in and installed my new Rinnai 180,000 BTU tankless 8.5 gallon per minute hot water heater. The raised placement makes it much more accessible. Alex was completely competent in all aspects of removal and installation. He was respectful and very friendly.
Kenneth Harris
23:48 25 Feb 23
Alex did incredible work! He inspected the scene immediately, pre-ordered the parts, and was able to come out 5 days earlier than originally scheduled to complete the repairs, and he did them all in one visit! Also notable he was very organized and clean, left no trace that I had anything done. He is also very knowledgeable about current products that would have helped me avoid the damage (e.g. valves that alert my phone if water flow spikes) and installed a panel so, if I ever run into a similar problem, they won't have to cut into drywall. He was also able to advise how I could get this repair covered under my insurance claim ("sudden burst" provision in Michigan law) which was extremely helpful as plumbing issues can sometimes not be covered. I can't recommend him enough!
Patrick Thomas
18:22 07 Feb 23
Alex is absolutely wonderful! He fixed a screw up from another plumber and did not overcharge me, like the first one did. He is polite, easy to work with and accommodating! I will definitely use him again! A+ service all around!
Connor Heck
22:30 06 Feb 23
Restore Your Peace of Mind
Explore the benefits of professional plumbing services with Calloused Hands.
Longevity of Your Plumbing System – One of the primary benefits is ensuring the longevity of your plumbing system. Regular maintenance and repairs help prevent costly breakdowns and extend the life of your fixtures and pipes.
Efficiency – Efficiency is another key advantage. A well-maintained plumbing system not only conserves water but also reduces your utility bills. Our services will help you make your home more eco-friendly and cost-effective.
High Water Quality – Professional plumbing services ensure that your water quality remains high. By fixing issues promptly, we prevent contamination and safeguard the health of your family.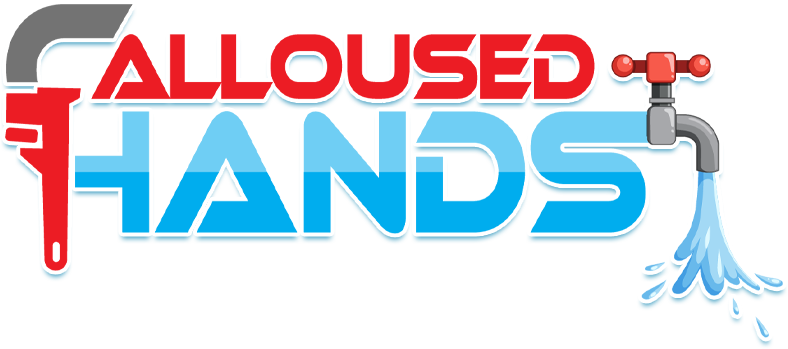 Call Us Today for a Free Quote!
Call 810-835-6070 to schedule your appointment.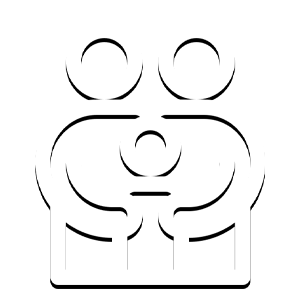 Why Should I Hire a Professional for My Plumbing Issues?
We Provide More Than A Quick Fix
Discover why professional expertise is crucial for addressing plumbing problems effectively and ensuring the well-being of your home.
Knowledge & Experience – Our team of skilled professionals possesses the knowledge and experience needed to tackle a wide range of plumbing challenges. Whether it's a minor leak or a complex installation, our expertise ensures that the job is done right the first time.
Save Time & Money – Hiring a professional not only guarantees effective solutions but also saves you time and money in the long run. DIY attempts can lead to costly mistakes, while our experts provide reliable, cost-effective, and efficient services.
Contact us today for all your plumbing needs, and trust us to be your dedicated partner in maintaining the functionality and safety of your plumbing system.
How Do I Know When My Plumbing Needs to Be Addressed?
Keep Your Home Functioning Well
Recognizing when it's time to address plumbing issues is crucial for maintaining a well-functioning home.
Dripping Faucets, Running Toilets – Watch out for common signs like dripping faucets, running toilets, or slow drainage. While these may seem minor, they can lead to water wastage and higher utility bills.
Unusual Sounds – Unusual sounds, like banging or hissing pipes, can indicate underlying problems. Don't ignore them; they may be signs of water pressure issues or hidden leaks.
Low Water Pressure – Low water pressure, fluctuating temperatures, or sudden spikes in your water bill are also red flags that your plumbing system needs attention. Ignoring these signs can result in more significant damage down the road.
Don't wait until small issues become major headaches. Contact us today to ensure the functionality and longevity of your plumbing system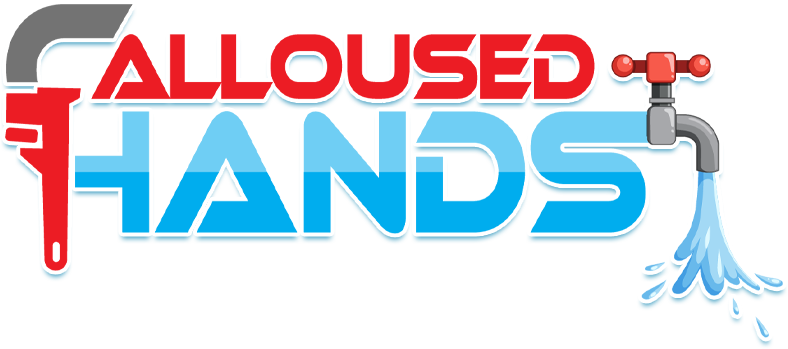 Call Us Today for a Free Quote!
Call 810-835-6070 to schedule your appointment.